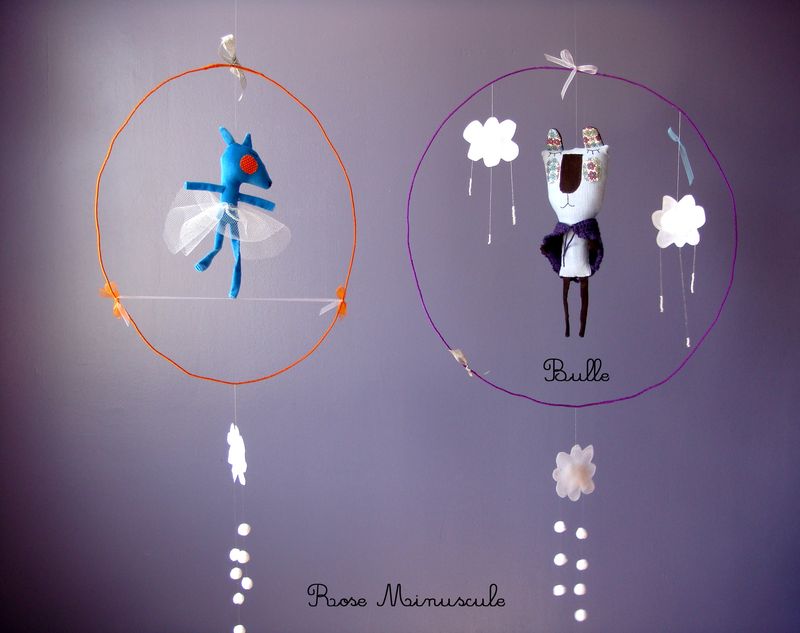 Mobile
handmade with various fabrics and woo
l by artist,
Rose Minuscule
Homes of Ærøskøbing, Denmark.

+
Keep
all your old pencils and erasers.
I'm feeling
rain
coming our way.
Beluga
, a creative team based out of Paris, France creates the most magnificent window displays. They are very much into storytelling, daydreaming, poetry, playgrounds..the obvious in their work.
Would it be possible to have a balloon last forever? Remember how depressing it would be when you would see your balloon slowly deflate when you were a kid? Well,
Clementine Henrion
makes it possible by hand making these bright and shiny balloons out of fabric, stuffed with kapok, like a soft pillow, and meant to be hung (vaulted ceilings), the higher the better to create the illusion.
Dear Santa,
This year I would like...
Querido Papa Noel,
Este ano quiero…

+
From
Lucky Boy Sunday
Bowler hats, or
Bombins
are made out of felt to fit all snug. Handmade in Bolivia since the 1920's.

Bowler sombreros o Bombins son hecho de fieltro para quedar ajustado.

Hecho a mano en Bolivia de los 1920's.

+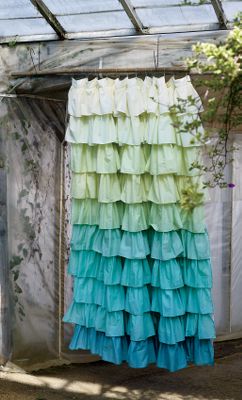 I'm in love with this Flamenco-Style Shower curtain.
+
*A veces trato a traducir mi ingles en español para tu ventaja.