In 2006, 38-yr. old
Kelly Witmer
from a neighborhood near the northeast side of Los Angeles called Eagle Rock opened her shop,
Regeneration.
Like a lot of shop owners, she saw a lot of potential in Eagle Rock, what is supposed to be the next big "Silverlake", or better yet, a nice "other" neighborhood that is artistic, and hilly-streeted to step foot around town.
Eagle Rock
also carries other shops such as The Swork Coffee Shop, and
Casa Blanca
pizzeria, which is known by being Obama's favorite eatery while studying at Occidental College. But right now, it seems not to be picking up as much as she'd imagine. I do think a lot of shop owners, like Kelly are struggling out there, and I really hope that they all can overcome this
recession
and continue building their dream. I do plan on opening my own boutique one day, and I hope not to be in the situation that most are in right now, but all I can really think about is to strongly commit to your dream and stick with it, the ups & downs.
outside of
Swork Coffee Shop
in Eagle Rock.
Kelly sure does have her own Etsy shop; Regeneration, go
checks
.
Regeneration
's clothes are not just hip, and cool with hip, cool prints, but its benefiting in so many different ways. For instance this quote by Albert Einstein printed on Kelly's usual organic cotton, and recycled polyester shirts, not only are you indulging yourself with information, but at the same time enjoying the snugged, cozy material against your skin..example with the fish tee pictured above the sign language tee, allows you to understand the meteorological phenomenon behind fish being thrown out during rainfall, they are most commonly along with birds and frogs.
......
why can't i live here?
<
_
>
<
_
>
..this is on cheshire street in london......didn't i say my dream is to have my own boutique shop?
aahhhhh...
<
_
>
..i have to say anything overgrown on houses is complete beauty.
<
_
>
Nice patio, to have a cup of coffee and wake up to birds chirping.
yes....
<
_
>
<
_
>
green.
.
.
green.
.
.
green.
<
_
>
...i got a surprise in the mail yesterday!
i love snail mail.
well yes, yes i do like the convenience of email and such, i mean i blog for
pete
's sake!
.
.
but there is something personal and satisfying when receiving a handwritten card.
.
...and this is what i got!
..with this
Ruby Republic
tee!
I
LOVE
Ruby
.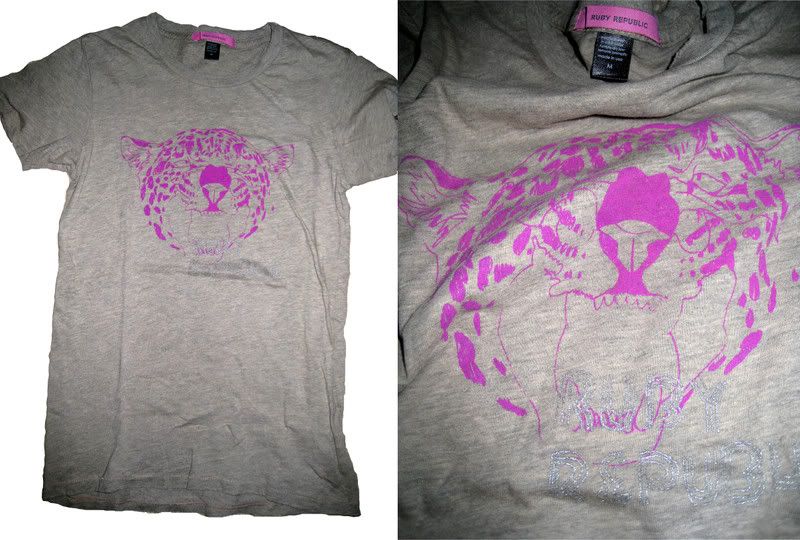 ..I had a GREAT day yesterday.
.
.
.
...my mom & i spent the day and we went to
World Market
, she brought me some rice with vegetables that she had made, and I made some asparagus to go with it.
...try grilling your asparagus with almond pieces & add some butter, so tasty.
.
.
my mom surprise me with buying this necklace from World Market, made in India. My b. also surprised me with a tomato plant also, I need to plant it, so I didn't take a picture, but I will soon!
.
Didn't I mention I had a GREAT day yesterday?
.
I love big, jangily necklaces.
...after the World Market visit, I went thrifting & found some pretty awesome stuff. Like this wool made in Holland, fur sheep in holland, huh?
I can't help it, I love this texture.
..now I just need to start knitting, they say beginning to knit with wool is a lot easier because of the elasticity of it....
.
.
i'll let you know how successful that one is!
xo.
j.