As I try to find chairs for my lonely dining table, I'm still not sure where and which ones I will decide to get. Obviously, if you haven't guessed, I need something remarkably affordable, and on the other hand, I came across these chairs, but what am I doing? I need stools! I have a bar-height table...any ideas? I have one chair, but need 3 more....would like them to be all different too.

+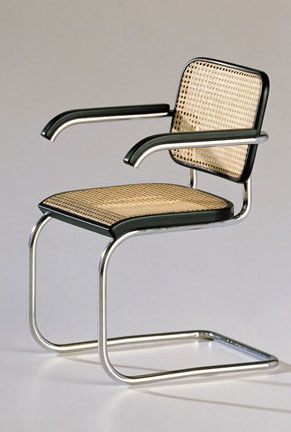 The Cesca armchair, a famous classic modern design of 1925 by
Marcel Breur
. It is said that Marcel Breur was inspired by a bicycle shop and the possibilities of using steel tubing, a strong, economical, and easy material for furniture.
+
I want you, handkerchief chair.
.
.
.
Must, stop. Need bar-height table chairs! I think I might come to you, thrift store.
+