....
+
oh, drew.
drew Barrymore.
+
+
i Love.
Why?
..
She's brilliant.
I remember in junior high school, my friends were in love with her as I started to become...it was and is because she
is
amazing!
I was cooking dinner tonight, listening to a
talk show
with her, and made me remember how much I do love her.
Not only is she a lovely actress, talented and warm hearted. She has a great sense of personality just from listening to her outside of film. Coming from such an essential American acting family, though broken by her upcoming, she still remains exceptional in all of her films. She is so dedicated to her acting profession and takes all of her past with great appreciation to have had the opportunity to be part of such a creative acting family.
Like, "for real" as she sometimes says.
Drew grew up watching classic films. I mean, obviously at a young age she started with E.T. (the greatest movie ever! ...as a kid) and it was then, when Steven Spielberg became her Godfather. He would show Drew all the classics, and it just grew on her from then.
I mean, serious lee imagine cooking dinner with the tube on and a classic comes on and ohhp, theres your family. Thats
her
connection, thats what makes her
love
what she does. I know with me, whenever I learn more and more about my family and what they've gone through, or what they've experienced in life-long situations, it makes me want to follow that in a way. I'm deeply attached and everyday I want to learn a little bit more about my family. With Drew, it wasn't a suprise that her grandparents were arguably the most admirable actors in their generation, its with her all the time and she is so damn good at it!
Deep, meaningful, lifechanging...all these things are part of what a good film is.
..
I know E.T. was incredible for me as a kid watching and growing up with it with my brother, I mean, I still own the VHS.
As Drew would put it, "Unorthodox Love stories, no sexual contentation, its about love." Like, period.
May be it is because she was raised with these type of movies that makes her such a good person, the old classics she says were a bit more
ubiquitous
. They were more around, its true...you know as much as a lot of people disliked my film instructor in college, he's completely right, theres so many horrible films that are made today...but then again, yes there are some good new ones.
Rent some classics for a change though, invite some friends over, pop some pop corn, enjoy
what
film was
started
out to be for.
+
She even drinks the best cheapest Mexican beer ever...
And was shot for our dearest missin' magazine, Domino.
+
Which perfectly makes sense, Drew has such an eclectic style.
..
....
And talkin about style.
chex:
the only fashion squad.
i enjoy girl
hang
out days.
:-)
these fotos in particular, want me to go to the beachy. lay in the sandy and get dirty. eat french fries, drink mojitos. sunny shine sunshine sunshine. dayz.
they're coming.
......
........... ... dot dot. dot.
i love how she's wearing sockies with her
wedges
. its brilliant for a sunny day.
..
come on, you know you wear your scarves on sunny days.
i'd pik the grey boots fo sure.
UHH MAZING fotos once again by
mark
+
+
self-hugs!
+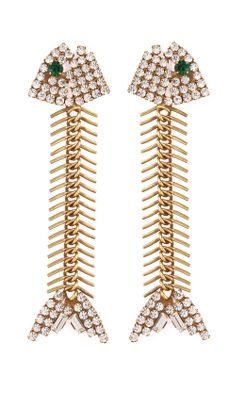 anthro
yo.
bluebirds
.
want'
em
.
hairpiecies.
nasty
GIRL.
BONA DRAG
!!!!!!!
PRR. POOL.
amazing
.
pursie
with a turn-lock closure, awe sum.
LOVELY
brown booties!